GALLERY
1974 DS23 Pallas S.African ›
Our 1974 South African assembled DS23 Pallas in BLEU ANDALOU AC 623. Over the next year we will improve the mechanics, replace the leather interior and restore the exterior bodywork. The chassis is original...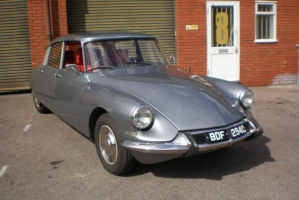 1965 ID19 ›
1966 model ID19 built in Paris for export market requiring RHD and KMH speedometer.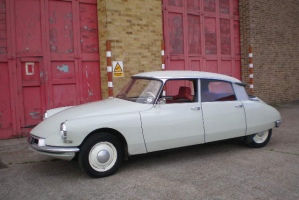 1962 ID19 ›
Paris built ID19 in BLANC PAROS AC 102 with a red cloth interior.
1970 DS21H Pallas ›
RHD DS21 Semi-Auto in rare BLEU DANUBE AC 630.
1972 D Super 5-Speed LHD ›
Just restored with repaired panels and chassis and new leather this D Super will be used for holidays to France.
1968 DS21 Pallas Semi-Auto ›
Imported from France about 8 years ago this is a '68 DS21 Pallas Semi-Auto with a Dark Grey Metallic body and GRIS ARGENT AC 100 roof.