photo Blog
DS21 BVH Pallas LHD ›
2019-04-03 : Our project car is now finished and ready for its new owner. Fitted with a DS23 engine, high ratio gearbox and painted Bleu Royal.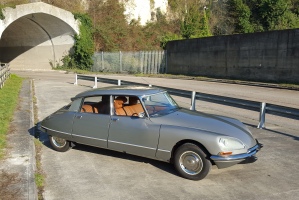 DS23 BVH RHD Pallas ›
2019-02-26 : Just finished for a customer.
Well Polished ›
2018-10-31 : Our customer's DS23efi has just received a professional body polish.
The Monochrome Set ›
2018-09-18 : Fade to Grey; The three faces of the DS.
'58 DS19 ›
2018-09-06 : Earliest variation of the DS just in for a service.
Restored ›
2018-08-07 : Restoration just completed on this RHD DS23efi.